I only wanted ONE HIVE and look at me now… 
Tanya Phillips is a Master Beekeeper and author of the book Beginning Beekeeping. She founded and volunteers as the President of Travis County Beekeepers. She and her late husband Chuck Reburn managed over 150 colonies in Travis and Hays counties, with both TopBar and Langstroth hives. Chuck built the beehives, managed colonies, and made awesome mead; Tanya raises nucs and queens and teaches classes to new beekeepers in their home apiary.  She also enjoys harvesting her 'bee produce' to make wax items, lip balms, lotion bars, candles, soap and more that she sells along with their raw honey at
local markets 
and at their on-site store called
Texas Honey Bee Farm
.
They were founders for the Central Texas Tour de Hives  from 2013-2019 where folks could tour different bee yards between Georgetown and Dripping Springs.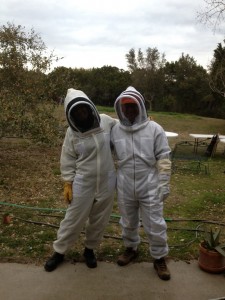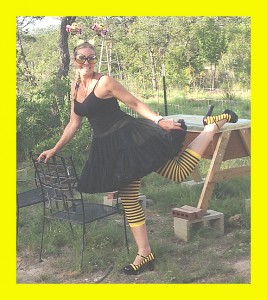 The Tour de Hives has helped thousands of visitors learn about the amazing honey bee and see how beekeepers keep bees in their own backyards. The tour date coincides with National Honey Bee Day, the 3rd Saturday in August and is a fun family event.
---
Apiary Tours and Raw Texas Honey for Sale!!!!
If you want to come by for an APIARY TOUR, please check our OPEN HOUSE schedule. We are a working apiary and almost every day is a work day for us, so we may not be onsite if you just show up.